Digital Marketing 2020 – What are the current trends?
2020/02/04
Typically, early in the year, it is anticipated which topics will become the hottest in digital marketing this year. What has already changed the digital world and what is getting around the corner? What are the questions marketers are currently looking for answers to? Here are some themes that will challenge and inspire digital business and marketing professionals in 2020.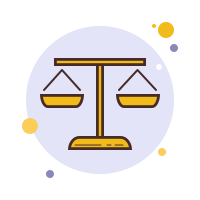 The balance between inhousing and outsourcing
Recently, the development of digital services, digital marketing, content production, data management, and analytics has moved more and more within companies. Nonetheless, much of the digital business, especially data operations and advertising, has still been outsourced. Now it seems that the balance between inhousing and outsourcing is striking. The teams and know-how have been increased, but the use of external partners still continues to supplement own resources, for example in marketing activities. Particularly in the transition phase, using partners is a good way to accelerate the desired change.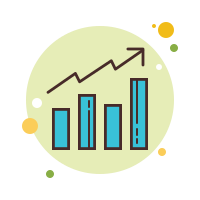 Marketing analytics, measurability and data
Marketing efforts will be increased in the near future, primarily to manage analytics, customer information and data, and to improve customer understanding. Analytics is starting to be common for every marketer, but measurement of the effectiveness of advertising is still not given enough attention. Without rational goals, it is impossible to measure success. In 2020, many companies will focus on clarifying and rationalizing specifically the measurability of marketing. Data is already widely used in marketing, but still many marketers are taking their first steps in this area. Indeed, managing and utilizing data is one of the biggest challenges facing the market today. Often the problem can be trying to do too much at once.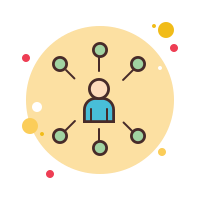 Programmatic advertising
The popularity of programmatic buying is not diminishing, but investments in it will continue to grow during 2020. Programming has become an established way of buying digital advertising in Europe, among other ways. It makes buying easier and more efficient. In the world, programmatic buying is often reported to already cover the majority of display and video advertising. In international reporting, these shares are often raised by giants like Facebook and Google. The key value for programmatic buying is that it allows you to send promotional messages to a very limited audience. It is worth bearing in mind that programmatically purchased campaigns are often just as high-quality as the data attached to the campaign.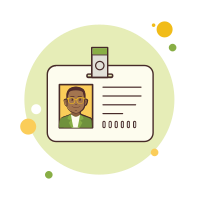 Personalization
When you come to the Amazon website, for example, they will offer you products that you are more likely to be interested in. The recommendation is based on the information Amazon has collected from you from various sources. Personalization is no longer the exclusive right of various tech giants, but almost all companies use even some form of personalization in their marketing efforts. The availability and number of personalization technologies used on websites has reached a level where they are finally available to almost everyone. In the future, we will be seeing more fully personalized websites. This year, personalization is on the table in many companies as generic marketing is no longer enough and customers need to be seen as individuals. The personalization carriage has begun to move slowly, and now we have to jump aboard.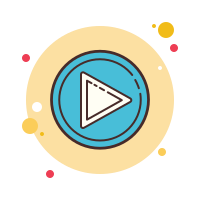 Interactivity
Gaming and interactive content are heavily on the wallet 2020. Consumers are becoming more mindful of their time and the kinds of content they spend their time with. Interactivity plays a part because it attracts the attention of the visitors and offers something of value to the visitor. The root to this is the deepening of the relationship between the consumer and the brand. Interactivity can provide information about a potential customer's preferences and purchase intentions, which they proactively share. If a company is trustworthy and valued, it often involves interacting with the brand. Not everyone will be able to realize their own visions of interactive content this year, but it seems to be strongly heading in that direction.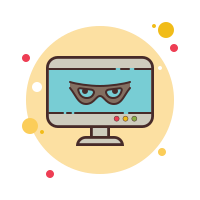 Privacy
Partly as a result of the EU's General Data Protection Regulation, privacy and security issues will be further addressed in 2020. Accompanied by a variety of media fears, consumers are becoming more aware and interested in where their information ends up and how it is used. Abuse and illegal activities are of course a separate issue, but there is also a trend around the world where many brands have been able to harness privacy and openness to their own competitive advantage. Transparency, permission and understanding are key. 2020 will also ensure that TCF is supported by the consent management tool for buyers and sellers of advertising space utilizing that data in marketing. (TCF, or Transparency & Consent Framework, is a industry-standard that allows consumers to obtain the required permission to exploit the data and to communicate this permission (or prohibition) in an intelligible form to the digital advertising industry.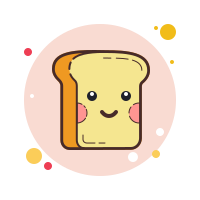 End of cookies?
Collecting user data and targeting advertising will undergo a major shift when Chrome, which controls nearly 70 percent of the desktop browser market, will block third-party cookies within two years. Google's decision to block third-party cookies from the Chrome browser will revolutionize digital advertising practices, as advertising is currently largely based on cookies. Google's announcement was not surprising in itself, as it has been rumored for a long time. The positive thing is that there is a time limit now and the future can be prepared with time. The need for targeted advertising is not going away, so we believe that in the future new means will replace the need for third-party cookies to build audiences and in programmatic buying. The upcoming change in 2020 is unlikely to change the world significantly, but things will continue as before.
Digital marketing is already very diverse and new skills have been needed in recent years. Our listings are not exhaustive and many of these listed items have been on the surface for a long time, but vision, knowledge, support and training still need to be put into practice. In conclusion, in 2020 it is time to put your plans into action and start boldly increasing sales with data and privacy!
Learn more about our services to advertisers
Learn more about our services to publishers